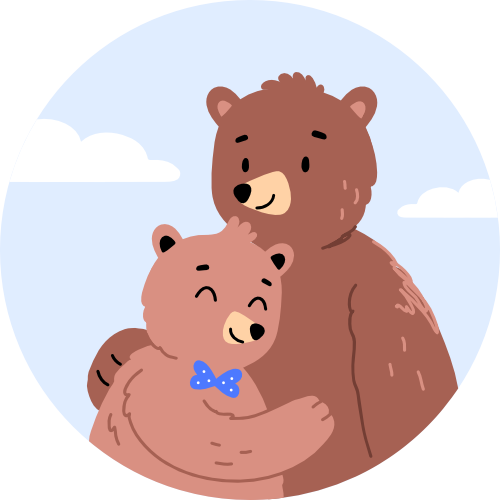 Bear has a speech disability. Sometimes it is very hard for him to communicate with his friends and those that he loves. This often makes Bear feel critical of himself, and frustrated with others, when they can't understand him.
Bear is still learning to read, so he hasn't seen any of the many studies that show a link between meditation, (especially practices that involve self-compassion or loving-kindness) and feeling more empathy. All Bear knows is that when he meditates he feels so much love for himself, and others.
When Bear feels this self-compassion, and empathy, he is a better version of himself. He has more patience for himself and others. Bear feels more positive, is less depressed, and is more accepting of things, as they are, without needing to change them. When Bear's heart expands, he knows that anything is possible.